StaffUp.ai,
faster

than humans

The world is changing rapidly with AI (Artificial Intelligence), You'll work faster than ever by introducing StaffUp.ai into your workflow.

No credit card needed to try
Meet your new
AI

staff

Each person is specficially programmed to be execellent in their job role. You don't need to educate them. They're ready to recieve your instructions.
Work faster
Innovate with AI Staff
Upgrade your business processes using intelligent features
Superior to ChatGPT

Minimize prompt writing with our dedicated UI, multiple staff personalities, and specialized features tailored for your business needs.

Shared Context/Topic

Utilize our 'context' area to set goals or context, ensuring all staff members stay informed and aligned during conversations.

Real-time Learning (via Websites)

Quickly teach your AI staff about new websites by inserting a link, allowing them to share and reference the resource in conversations.

Staff Personalities & Features

Our pre-programmed staff excel in their roles, and we continuously improve StaffUp.ai to enhance your daily work experience.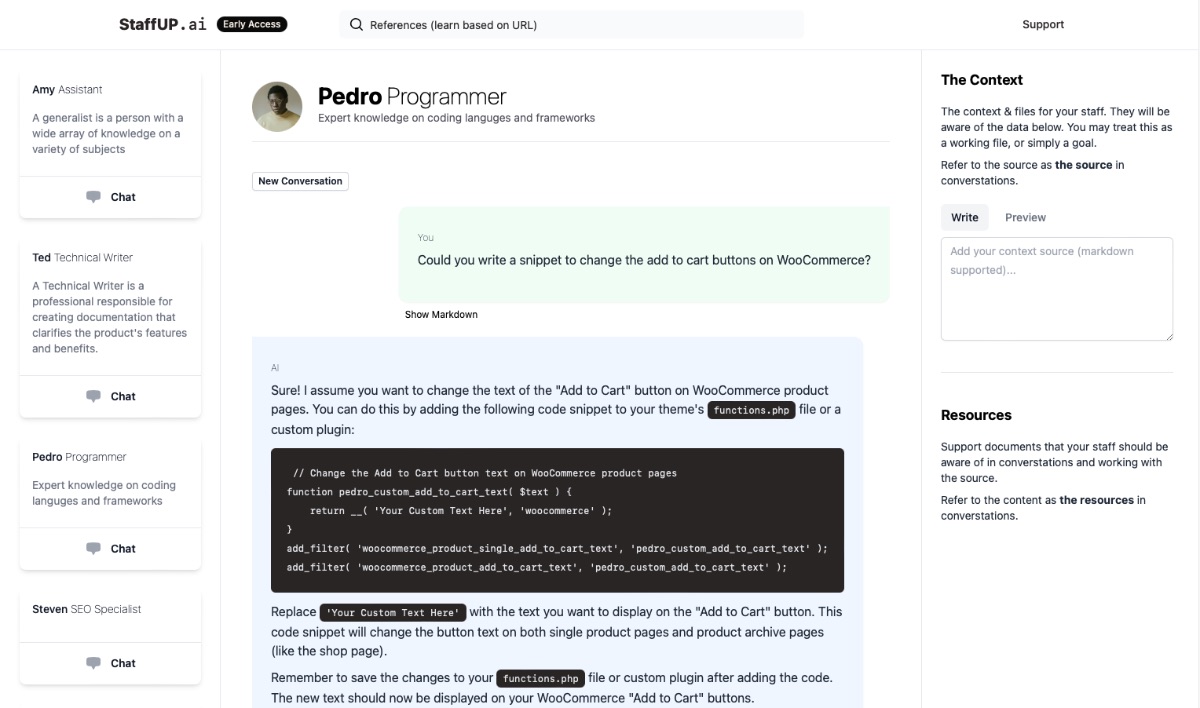 Get business + AI workflows in your inbox
Be among the first to use the new AI workflows we discover.
AI articles

Get regular tips on how to use AI in your business effectively.

New AI Staff

New AI staff announcements and powerful features.
Frequently asked questions
Is it really free?

StaffUp AI is free to use! We're keeping StaffUp free to use while we develop the app. There's a usage limit to prevent abuse, though you can continue to use StaffUp by creating an account. A paid option will be announced the future.

What AI model to you use?

StaffUp uses the GPT-4 & GPT-3.5-turbo (Artificial Intelligence) models from OpenAI. Yes you can use GPT-4 here, even if you don't have access yet on the OpenAI website.

Do I need my own API key?

No, StaffUp.ai is ready to go. We use our own intergration with AI models like OpenAI.

Can I request a feature?

Certainly! We'd love to hear how AI can help your business. Please reach out to our support inside the dashboard.
From the blog
Learn how to grow your business with AI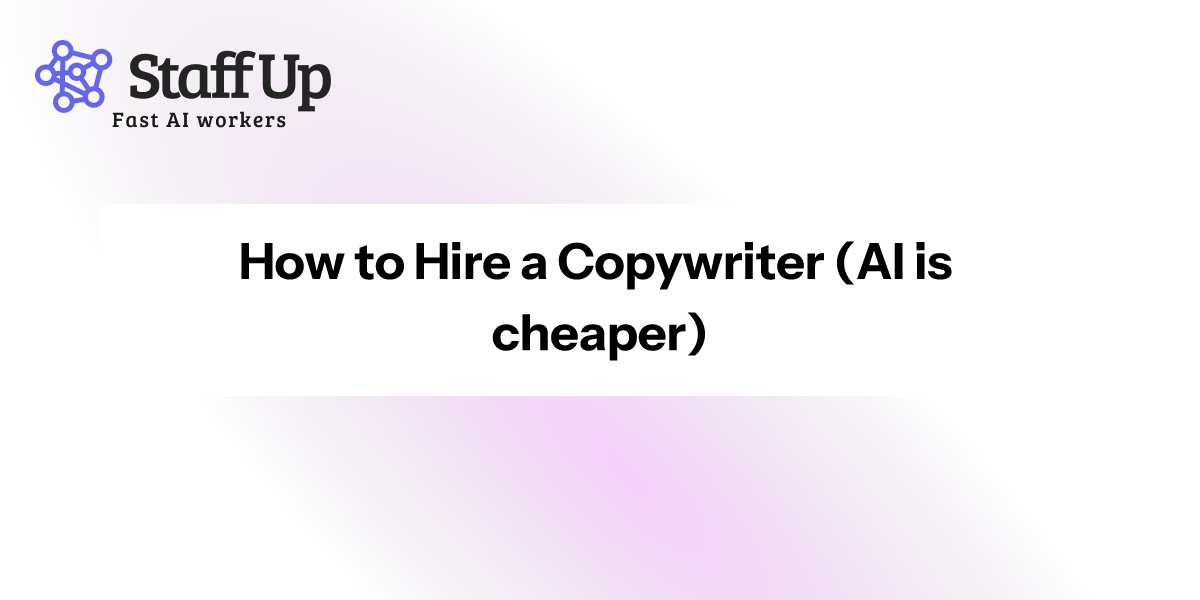 Copywriter can be time-consuming and expensive, but delegating content creation to AI can be a business game-changer.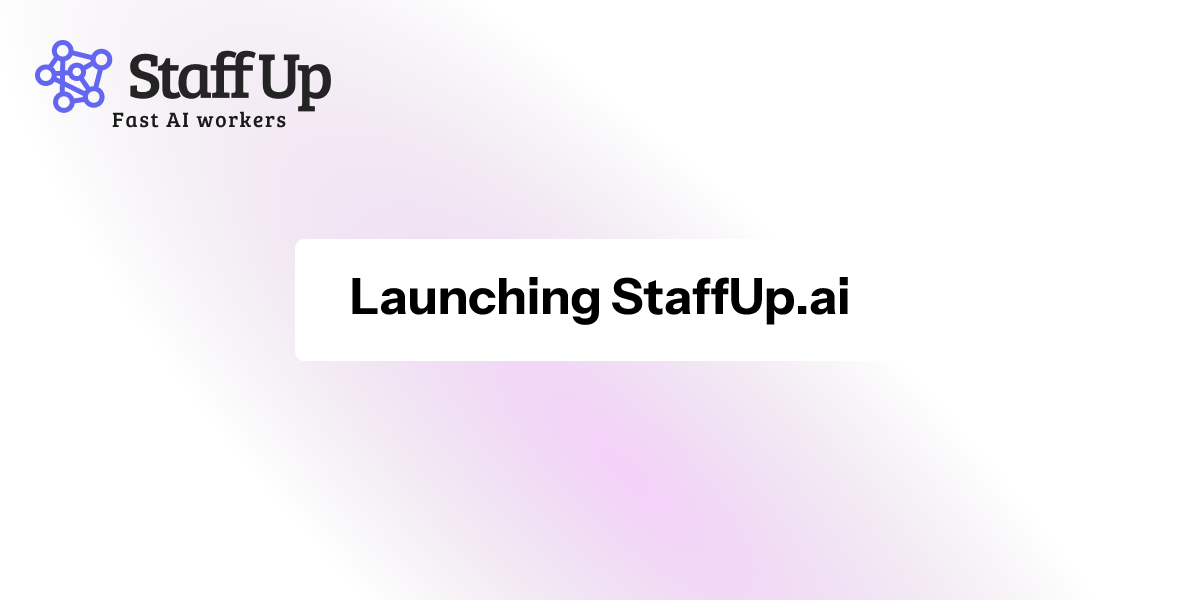 Our opinionated take on using AI for work. Faster and maybe smarter than humans.
Boost your productivity.
Start using our app today.
What are you waiting for?